Grains, Flour, Pasta in Kwaggafontein
1
Роза, LLC,

UA
Kwaggafontein, ZA
Продам муку 1-й сорт, только опт.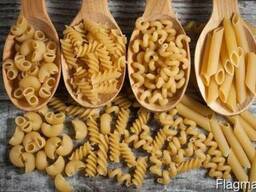 Агро-Юг-Сервис, LLC,

UA
Cape Town, ZA
Dried Style Pasta - Egg free: Contents: Wheat Flour, Water Color: Yellow Shelf Life: 24 Months Place of Origin: Ukraine Packaging Details: Packaging: 0.2kg, 0.4kg, 0.5kg, 1kg, 5kg bags: Penne
Fenil, LLC,

IL
Johannesburg, ZA
High Gluten, healthy and cheaper than common wheat flour
Зодиак, LLC,

UA
Cape Town, ZA
The flour-grinding complex sells flour of the highest and first grade and offers you mutually beneficial cooperation in the supply of wheat flour for export. the possibility of shipping 5000 tons per
Агропродукт, LLC,

RU
Pretoria, ZA
Agrosprodukt LTD manufacturer of wheat flour. Production is located in the ecological region of the foothills of the North Caucasus of Russia, in the city of Stavropol. Wheat flour is produced under
from
$
0.29
/kg wholesale
FOB
Агропродукт, LLC,

RU
Pretoria, ZA
ООО "Агроспродукт" (Россия, г. Ставрополь) производит макароны группы "В" под торговой маркой "Бонд-Кавказ". Фасовка в мешки от 450г до 20 кг. Имеется возможность отправки через морской порт
New ads
Макаронные изделия группа "В", Pretoria.
from $0.29 /kg wholesale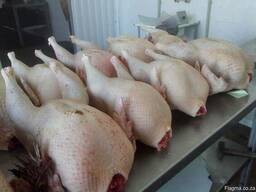 Turkey turkey meat, Pretoria.
R 2.66-2.70 /kg wholesale
Масло подсолнечное рафинировоное, Johannesburg.
from €0.73 /l wholesale
Frozen Whole Hen in corrugated box, Cape Town.
$780-800 /t wholesale
×
×
"Grains, Flour, Pasta" in regions
×
×